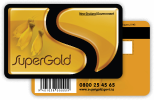 NZ GOLDCARD HOLDERS BOOKING FORM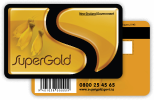 To secure your accommodation, please complete and submit your booking using the form below. Please feel free to contact us should you require more information. A map of the park is available here.
*Please note the following  additional T & Cs that apply to this special highly-discount rate: (a) all bookings must be made online (no phone bookings sorry) and paid in full at the time of booking (a 3% Credit Card fee applies), otherwise please just turn up, (b) no refunds or credits will be available, (c) a site / camp area may be requested in the booking form, but will be subject to site availability, (d) sites cannot not be held for others, (e) a valid NZ SuperGold  card must be presented at time of check-in, and if requested, a drivers license that matches the cardholder, (f) if you have a dog that has been aproved, failure to abide by Island View's Dog Policy may mean you and pooch will not be welcome back, (g) this special rate covers two SuperGold card holders only, (h) here are our normal T & Cs .
Address
6 Appleton Road
Waiotahe Beach
Opotiki