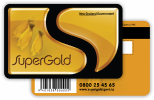 GOLDCARD HOLDERS BOOKING PAGE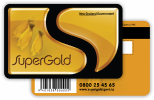 To secure your accommodation, please read through the following important points then click below to create your booking.
1. Booking Information...
Winter & Spring – Fewer sites will be available while we do turf maintenance – check-out the camp map.
Deposits:

 

a 50% deposit is required to secure and guarantee a booking if made 90+ days in advance with any balance due upon arrival, otherwise full payment is required at time of booking.
Min 5-night stays:

 

at peak times and during public holiday long weekends, cabins & sites will have 2, 3, or 5 night minimum stays.
Have a small dog? We have limited dog-friendly sites avialable, and all dog owners must agree to and sign our Dog Policy. To check there's one free, contact us.
Returning guests

, please use the same details as you did last time – same email address, name and phone number, so it matches your existing details on file. 
2. Cancellation policy...
Refunds – Deposits are refundable with a $40 booking fee and 10% of the booking value deducted if the cancellation is advised to camp management at least 1 calendar month prior to arrival dates. Deposits are non-refundable after this time.
There will be no refunds for early departure or late arrival.
For bookings made through third party websites (eg. Booking.com), they must be contacted directly for all changes.
COVID-19 Credits – We offer a full credit which can be used for a future stay for up to 18 months if you are directly affected by COVID-19 and cannot legally travel due to the alert level restrictions.
3. On Request "orange" Bookings...
On Request sites/cabins are shown in orange in the booking form and are where we have a limited number of sites/cabins available and need to allocate them manually. This means…
Your booking isn't accepted instantly – it is a request,
No credit card payment will be taken from your card when making the booking,
Your card details will be captured though by our secure CC services provider (never by us!), so that…
If/when we accept the booking, we will charge the the deposit required to the card, and…
You will be notified via email as soon as the booking is accepted or declined.
Please contact us if you do not receive notification within 2 days.
4. Need extra info before booking?...
View our standard 

T & C's.

Important COVID-19information

relevant during Alert Levels 2,3,4.

Our

camp map

 (as fewer sites are available in winter & early spring).

Please feel free to 

contact us

 should you require more information.
5. COVID-19...
Island View is no longer requiring Vaccine Passes, but still requires mask use in the Office.
There will be signs that show where mask use is required and recommended, physical distancing requiremenets, and any maximum numbers of poeple in an area.
There's more info on our COVID-19 page.
6. Additional conditions that apply to NZMCA & Goldcard special discount rate...
All bookings must be made online (no phone bookings sorry) and paid in full at the time of booking (a 3% Credit Card fee applies), otherwise please just turn up.
No refunds or credits will be available sorry.
A site / camp area may be requested in the booking form, but will be subject to site availability.
Sites cannot not be held for others.
On arrival, a current NZMCA membership card (and matching drivers license if requested) must be presented.
This special rate covers NZMCA members only in their NZMCA-registered vehicle for the CampSaver season.
office hours
9AM - 6PM (extended in summer)
Open
Every day except Christmas day
Address
6 Appleton Road
Waiotahe Beach
Opotiki 3198